The following information is for the EMANT380
Low Cost Bluetooth Wireless DAQ Starter Kit
Our Bluetooth DAQ Starter Kit allows everyone to learn Wireless Data Acquisition in an affordable manner. For programming, they can use the industry specific LabVIEW, the popular .NET languages of Visual Basic, C++ and C# or the Open source Python language.
The learner builds a Light Intensity Data Logger using our step by step Instruction Guide in less than a day.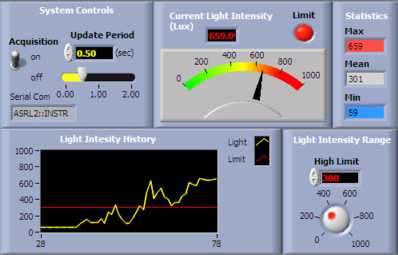 While Building the Light Intensity Data Logger and other interesting Virtual Instruments, the user will learn
Sensor, Actuators - Light Sensor, Thermistor, IC temperature sensor, LEDs, Switch
Data Acquisition - Analog Input, Analog Output, Digital Input, Digital Output
If they are using LabVIEW, they will learn
Build VI
Sub VI
While Loop
Charts
Clusters
Boolean comparison
Arrays
Use Statistical VIs
Save data to File
Shift Registers
If they are using the .NET languages, they will learn
Basic Program Structure
Variables & Statements
Console Input/Output
Branching Statement if else
Loop for
do Loop
Array
File IO
Windows Form
For Python, they will run and examine Python examples.
The Low Cost Bluetooth DAQ Starter Kit comprises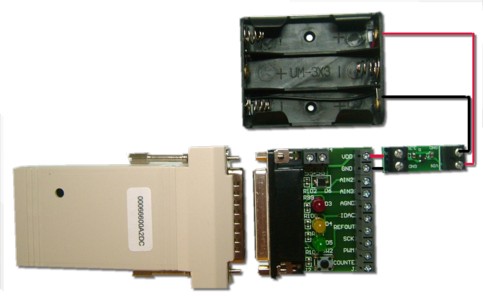 3 AA Battery Holder. Batteries not included
Instruction guide Build Light Intensity Data Logger. Separate guides for LabVIEW, C# and VB
LabVIEW driver and example programs
.NET control for the EMANT3x0. Example programs in C#, C++ and VB
Python driver and example programs.
To use LabVIEW, the user must have the LabVIEW Development System ver 7.0 or later for Microsoft Windows XP, Vista, 7
To use the .NET languages, they need at least the .NET Framework 2.0 running on Windows XP, Vista, 7. For the Form exercises, they need Visual Studio 2008 or later (Express versions are FREE Downloads)
For smartphones we recommend using Python for Android. We do not recommend starting any new projects using .NET Compact framework or Python for Symbian. They are provided for legacy reasons and no support is available
To use the .NET Compact Framework Languages running on Windows Mobile 6.0 or later, the user needs Visual Studio Standard 2005 or later. The Express versions does not support the Compact Framework
To use Python, they should use ver 2.5 or later for Windows XP, Vista, 7 and Symbian S60.
Specification (PDF file size 182K)
Price US$179
Status 20 In Stock Available until stock is exhausted